この一年を振り返って。
Qoosuiレコ発のヨーロッパツアー、初のロシア公演、4枚のアルバム・リリースなど、心踊ることの多かった一年でした。
ツアーで、イベントで、リリースで、お世話になった方々、そしてこのブログを読んでくださっている皆さん、本当にありがとう!ღ


✮Looking back on the year, 2018.
Many, many thanks to everyone who has supported me on the tour, events, releases, and this blog!--XO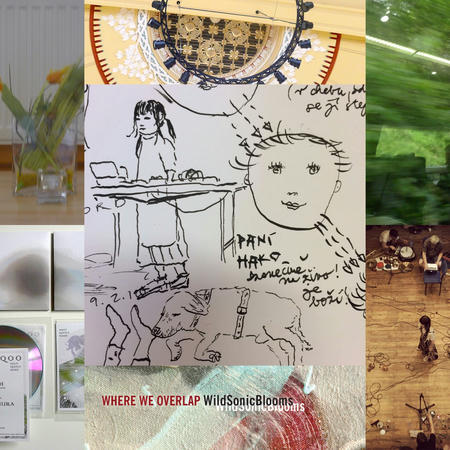 ▼Stoked about travelling and meeting wonderful people in each town, each country.
● Qoosui European tour with Tarnovski (Gurun Gurun) - in FR, CH, DE, CZ, NL, & UK, in May/June
photos - http://bit.ly/2Srd2H3
● concert & workshop at Synthposium festival in Moscow, RU, in August
photos - http://bit.ly/2S9tD1G
★Album Releases 2018★
● SUIQOO [haco_qoosui_remix]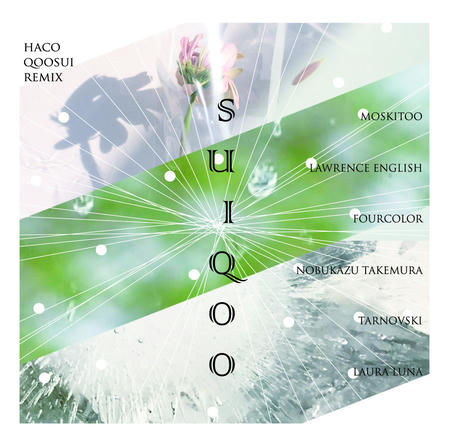 Remixes by MOSKITOO / LAWRENCE ENGLISH / FOURCOLOR / NOBUKAZU TAKEMURA / TARNOVSKI / LAURA LUNA
on Haco Bandcamp (JP), in April

アルバム「Qoosui」のリミックス集「SUIQOO」
- an audio document of Haco's Sound Bugscope workshop in Czech Republic.
on Jipangu, in September
「Hacoの音虫眼鏡ワークショップ」のドキュメント音源がデジタルアルバムになりました。
● WHERE WE OVERLAP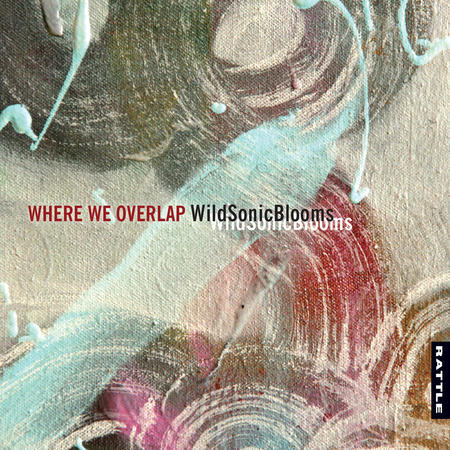 by WildSonicBlooms
- a musical collaboration between Haco, Horomona Horo, Reuben Bradley, Jeremy Mayall, Kent Macpherson, and Megan Rogerson-Berry.
on Rattle Records (NZ), in October.

ニュージーランドのメディアアート専門学校Wintecで2日間スタジオレコーディングしたコラボレーションのCD/デジタルアルバム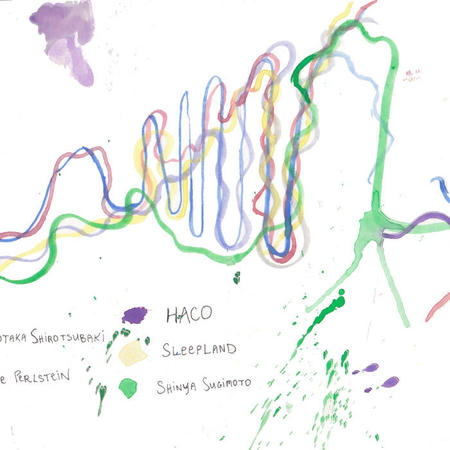 by Jesse Perlstein, Haco, Sleepland, Shinya Sugimoto, & Hirotaka Shirotsubaki
- a collaborative live recording in Kobe.
on Braided Sound (US), in November


図形譜による即興アンサンブルプロジェクト Braided Sound (神戸編) のライブ音源
来年もよろしくお願いいたします!
^^
Happy Holidays. Warm wishes to you all for the coming new year!
PR
HACO

歌手作曲家、プロデューサー、サウンドアーティストとして精力的に活動中。
元アフターディナー、ホアヒオ、ヴューマスターズ(現音採集観察学会)を主宰。
隔月刊ニュースレター配信中。
OFFICIAL HACO FACEBOOK
CALENDAR
| S | M | T | W | T | F | S |
| --- | --- | --- | --- | --- | --- | --- |
| | 1 | 2 | 3 | 4 | 5 | 6 |
| 7 | 8 | 9 | 10 | 11 | 12 | 13 |
| 14 | 15 | 16 | 17 | 18 | 19 | 20 |
| 21 | 22 | 23 | 24 | 25 | 26 | 27 |
| 28 | 29 | 30 | | | | |
ARTICLE
(05/09)
(05/08)
(04/19)
(01/05)
(12/12)
忍者ブログ
[PR]